Donor Behavior is Changing
---
Two decades ago, 80 percent of giving came from 20 percent of donors
By 1995, 10 percent of the donors were giving 90 percent of the contributions
Today, 5 percent of the donors are contributing 95 percent of the funds
The Donor Pyramid
---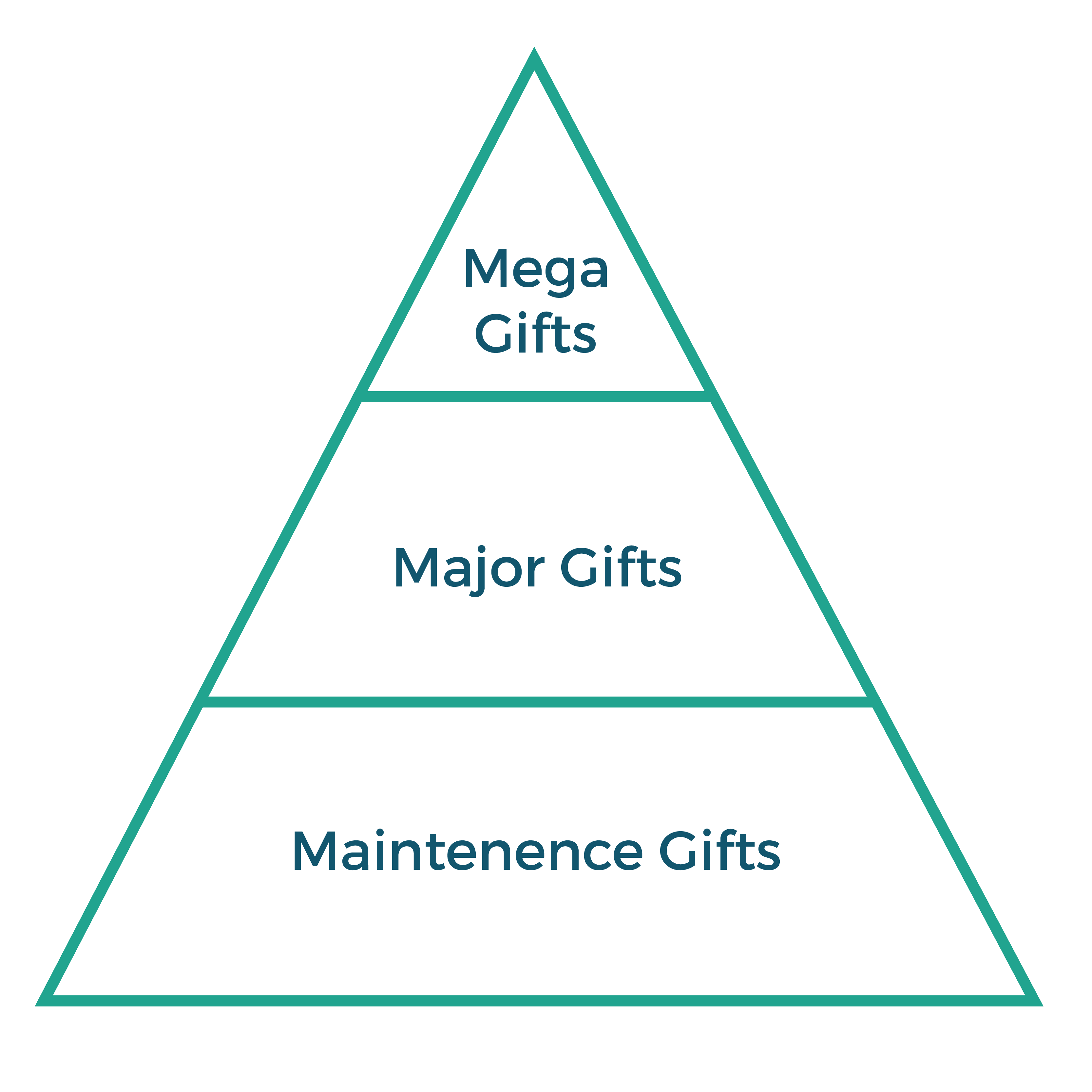 Mega Gifts
Direct mail is ineffective
The SCA approach is uniquely effective
Major Gifts
Direct mail is less efficient
The SCA approach is highly effective
Maintenance Gifts
Direct mail is efficient
The Stephen Clouse approach reaches "hidden major donors" your current program will never uncover.
What They Say
---
"Your team's creativity and professionalism, as well as attention to the smallest detail, has been truly impressive. What you've produced is compelling and I have no doubt will motivate our members to support our programs at higher levels than ever before."

"Stephen Clouse & Associates are the experts in accelerating the process of finding supporters who are most interested in making mega gifts to your organization. "

"We have done four major video projects with Stephen and have been very pleased with the results from each mailing. Stephen has a clever ability to capture on video the ideas and emotions needed."

"The video you produced was first rate. Your writers captured the important elements of our programs and the video portrayed our programs and people in a compelling manner. Your work helped make our Heritage Leadership for America campaign such a success."

"Thank you for discovering a whole new crop of Mount Vernon friends who will provide an extra boost for our programs for years, if not decades, to come."

"I sent a letter to a number of conservative organization heads, following the first video project, to let them know about the remarkable success we had. Based on my experience, I highly recommend Stephen Clouse if you ever want to launch a similar project."

"Stephen really understands fundraising and what motivates people to give. He has great style and that is why his packages are so enticing. The letters that go inside his multi-media package are tremendously compelling."

""Stephen Clouse and Associates is outstanding in its professionalism, knowledge of fundraising, work ethic, and integrity, and great to work with as well. We completed our fifth video project with them recently. Since SCA began producing our major donor video project, the number of members in our major giving club has increased by almost 60 percent. We are grateful to Stephen and the team.""