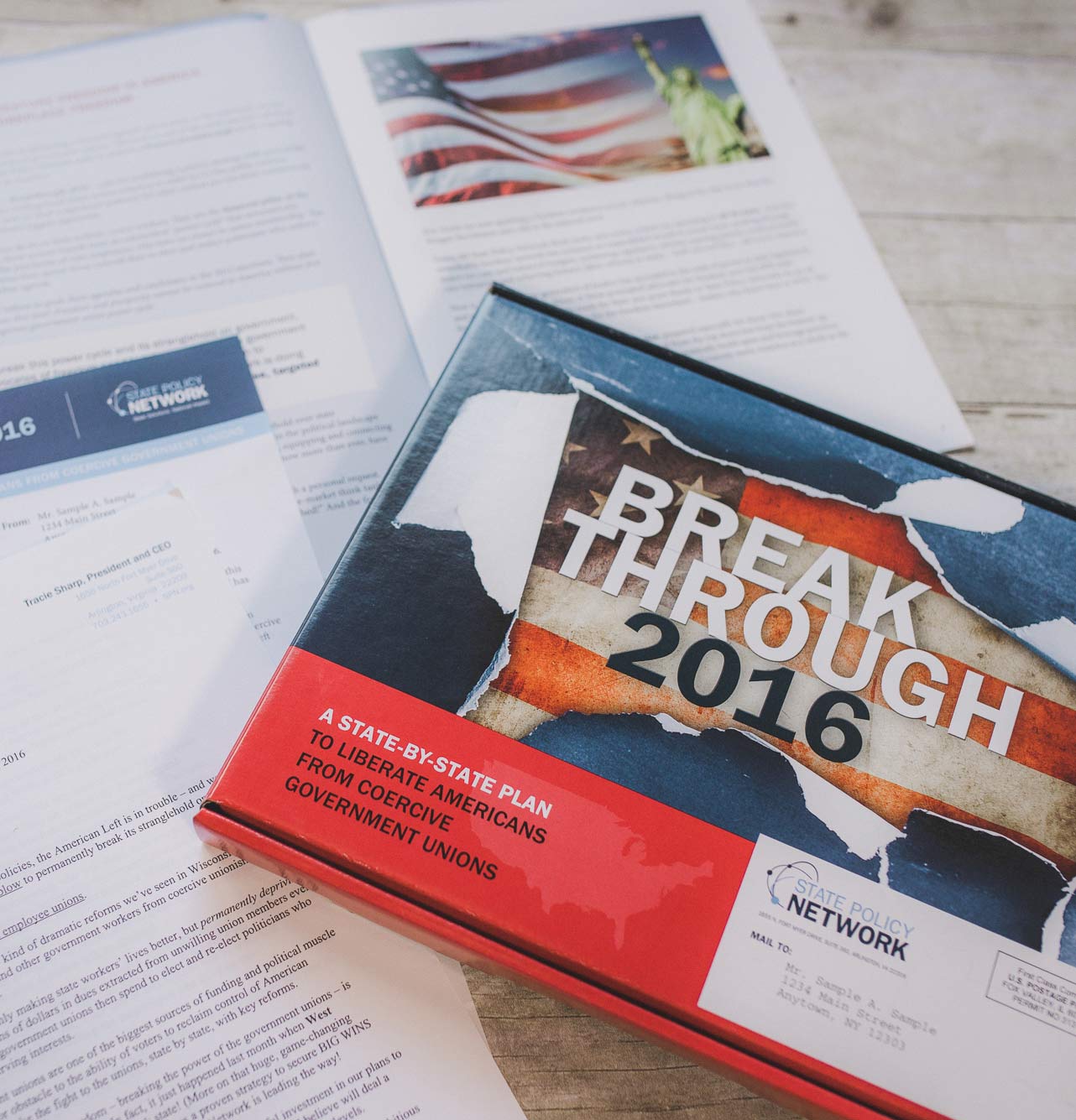 Our Mission
---
Stephen Clouse & Associates produces high-quality, high-impact, visual professional services for select charitable and political organizations. We passionately communicate stories that motivate breakthrough giving to shift public sentiment.
Core Values
---
We work with clients whose values we share and who are effective and accountable.
We build mutually beneficial long-tem client relations.
We partner with our clients and inspire them to dream big.
We serve our clients with a passion for excellence, enabling them to exceed expectations.
We anticipate and are responsive to needs, honest when expectations are missed, and responsible in taking corrective action.
We treat team members with honor, respect and mutual support, freeing each other to do our best.
We choose to give more than we get out of every relationship.
Stephen Clouse - Founder & President

Stephen Clouse founded Stephen Clouse & Associates, Inc. (SCA), a strategic communications and major gifts fundraising firm in 1991. SCA has pioneered the use of a highly personalized, multiple media communication stream video fundraising technique, and provides consultation, message development, and creative/television training for conservative causes, GOP candidates, Republican committees, and non-profits. SCA has raised tens of millions of dollars for numerous non-profit organizations through capital campaigns, annual fund appeals, and special projects. These campaigns are designed to both boost immediate net fundraising revenue, and accelerate the rate at which major donors are identified and cultivated. SCA has played a key role in many successful fundraising campaigns, including those for George Washington's Mount Vernon, the Reagan Ranch, The Heritage Foundation, Charles Koch Foundation, Media Research Center, National Right to Life, Judicial Watch, State Policy Network, and the Leadership Institute. Mr. Clouse has personally produced and coached videos with Rush Limbaugh, Sean Hannity, Vice President Mike Pence, Associate Justice of the Supreme Court Clarence Thomas, Speaker Newt Gingrich, Senator Ted Cruz, Senator Elizabeth Dole, Steve Forbes, Mark Levin, Charles Koch and many other national and international figures. He has done extensive training with political figures from all over North and South America, Africa, and Europe. He is a two-time Emmy Award winning producer, and has also received professional awards such as the Telly Award, and Campbell Award in recognition of his outstanding video production work. Stephen and his wife Ellen live in Ashburn, Virginia. They have five grown children, and two granddaughters.

Ellen Clouse - Co-Owner & Vice President

Ellen is Co-Owner and Vice President of SCA. In addition to her duties as Vice President, she serves as the Office Manager and works with our clients on billing and state filing. Ellen graduated from the University of Wisconsin and the Marshfield Clinic/St. Joseph's Hospital Cytotechnology Program. She is married to Stephen Clouse and they have five grown children.

Jennifer Lai - Account Coordination

Jennifer Lai has over twenty years of experience in project and account management in the direct mail/fundraising field. She has managed a diverse client base to include Habitat for Humanity, United States Olympic Committee, Young America's Foundation/Reagan Ranch, Autism Society of America, and Paralyzed Veterans of America. Prior to joining SCA, she worked in advertising, project management, account management, and production for Creative Marketing Concepts, Claritas, Production Solutions, and SCA Direct. Jennifer works directly with Stephen Clouse on projects and new business initiatives. She assists with proposal development and coordinates with clients on business meetings. Jennifer works closely with Clients, Production, Vendors, Creative Team, Copy Writers, and Graphic Artist throughout the course of the project. Jennifer is a Magna Cum Laude graduate of Marymount University. She and her husband Bruce have two children and reside in Northern, Virginia.

Jodi Evans - Creative Director

Jodi (Gemma) Evans has been a successful direct marketer for nearly three decades. She served as the vice-president of direct marketing at Prison Fellowship Ministries (Charles W. Colson). Over her 8-year tenure at PFM, she led the team that doubled mass communication revenue from $15 million per year to $30 million per year, utilizing digital, radio, direct mail, film and other marketing mediums. Prior to Prison Fellowship, Jodi spent 7 years as senior account executive and creative director for The Lukens Company, a Washington, D.C.-based agency. There she managed a diverse range of clients in the political and charitable arenas — including Citizens for a Sound Economy, The Boggy Creek Gang, Military Order of the Purple Heart and many others. Jodi graduated cum laude from Liberty University in 1985 and spent several years right after graduation as the first in-house direct marketing copywriter for Jerry Falwell and all his related nonprofit groups. Jodi and her husband Tom live in Lexington, Kentucky where Tom owns Dupree Catering + Events. Together, they are active members of Lexington City Church — leading a weekly couples lifegroup, serving on the Hospitality team and where Jodi also leads a women's freedom & recovery class called Beauty for Ashes. They have five grown children and two grandchildren.

Lori Whaley, Project Manager

Lori Whaley began her non-profit career with Prison Fellowship Ministries — first in the direct marketing department and later as production manager for Chuck Colson's daily radio program, "BreakPoint." In this role, she oversaw the show's daily production cycle, radio station placement and relations, and all special programming. She also spearheaded the launch of the ministry's first email subscription program, sending out daily email blasts of the radio broadcasts, and BreakPoint ministry's first donor event & live broadcast, the Wilberforce Weekend in Colorado Springs, Colorado. Now with over 20 years of marketing, communication, and management experience, Lori enjoys helping SCA's diverse portfolio of clients create and execute the very best fundraising strategies possible for their organizations. An honors graduate of the University of Oklahoma with a B.A. in Communications, Lori now lives in Ashburn, Virginia, with her husband and daughter.

Greg Wall - Video & Visual Media Director

Greg directs the video and visual media components of the fundraising campaigns conducted by SCA. Greg has over 40 years of experience in the advertising, marketing and visual production industry. His early years were spent in the music industry as a Christian recording artist and later as a producer and songwriter. Greg later established himself as a founding partner of both a recording studio and then as Vice President and Creative Director of a regional advertising agency. Greg has produced award winning marketing campaigns, original music and corporate communication pieces for dozens of high-profile non-profit organizations and corporations. Since 1996, SCA has relied on Greg's talent and experience to create and produce world-class visual media.

Jeff Cloud - Director of Photography & Motion Graphics Artist

Jeff is the director of photography and motion graphics artist for SCA. He has 13 years experience in advertising, marketing, video production, and photography. Jeff worked for Time Warner Cable's Public Affairs and internal marketing as well as their media production department for over 10 years. In addition to the high profile work within our major donor video fundraising campaigns, he's produced many award-winning commercials and promos for clients ranging from sports organizations to faith-based non-profits. For the last eight years Jeff has contributed periodically to many SCA projects, but as of 2015 he's been fully integrated into the Stephen Clouse & Associates team.

Janet Wall - Video Production Coordinator

As the Video Production Coordinator, Janet Wall has been a part of the SCA team for over 15 years. Having spent over 30 years in the advertising/marketing field in a variety of administrative roles, Janet is a vital asset in logistical planning and resources needed for each video production. Janet's role as Video Production Coordinator includes securing talent and locations, and coordinating crew and travel. She works directly with clients to finalize the scheduling of all interviews for SCA projects.

Dona Cohan - Graphic Design Specialist

Dona is a graphic design specialist with more than 28 years experience in direct response marketing. Dona has received many awards for her outstanding design and creative work, including one Silver and two Gold Echo Awards. Dona's career began in the non-profit fundraising arena, working for seven years on worldwide clients such as The Red Cross, The Salvation Army, World Vision, and the Smithsonian Institution. In recent years, her clients have also included such commercial giants as Crystal Cruises, Hilton Hotels, 3Com, Xerox, FedEx, Microsoft, Bank of America, Wells Fargo, WellPoint, Costco and many more. Dona is a cum laude graduate of Loyola Marymount University Los Angeles.

Jerry Fish - Director of Printing, Duplication, Packaging & Mailing Operations

Jerry has served for 20 years as SCA's Director of Printing, Audio/Video Duplication, Packaging and Mailing Operations. Jerry has an extensive background in advertising and marketing. In addition, Jerry has served as a Commissioned Officer in U.S. Army National Guard and has been the CEO of two manufacturing firms. He has a Bachelor of Science in Business Administration.
What They Say
---
"Your team's creativity and professionalism, as well as attention to the smallest detail, has been truly impressive. What you've produced is compelling and I have no doubt will motivate our members to support our programs at higher levels than ever before."

"Stephen Clouse & Associates are the experts in accelerating the process of finding supporters who are most interested in making mega gifts to your organization. "

"We have done four major video projects with Stephen and have been very pleased with the results from each mailing. Stephen has a clever ability to capture on video the ideas and emotions needed."

"The video you produced was first rate. Your writers captured the important elements of our programs and the video portrayed our programs and people in a compelling manner. Your work helped make our Heritage Leadership for America campaign such a success."

"Thank you for discovering a whole new crop of Mount Vernon friends who will provide an extra boost for our programs for years, if not decades, to come."

"I sent a letter to a number of conservative organization heads, following the first video project, to let them know about the remarkable success we had. Based on my experience, I highly recommend Stephen Clouse if you ever want to launch a similar project."

"Stephen really understands fundraising and what motivates people to give. He has great style and that is why his packages are so enticing. The letters that go inside his multi-media package are tremendously compelling."

""Stephen Clouse and Associates is outstanding in its professionalism, knowledge of fundraising, work ethic, and integrity, and great to work with as well. We completed our fifth video project with them recently. Since SCA began producing our major donor video project, the number of members in our major giving club has increased by almost 60 percent. We are grateful to Stephen and the team.""